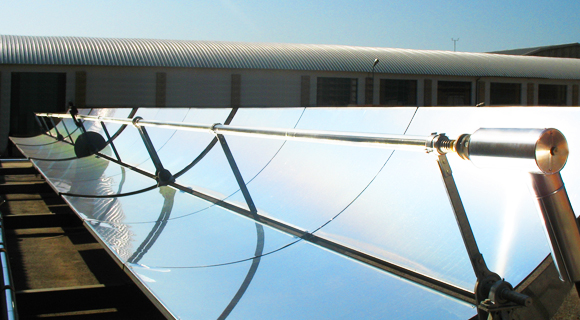 Reliable Innovation
Building on 100+ years of company tradition, Soltigua is today an innovative Italian SME which engineers, produces and sells solar PV trackers and concentrating solar collectors.
Soltigua's unique product portfolio includes single axis solar trackers and also parabolic troughs and linear Fresnel collectors capable of delivering heat up to 320°C.
Soltigua has tested and developed its system integration competencies by contributing to design, set up and run several solar systems across different fields of application such as solar process heat, solar cooling and solar power generation and polygeneration.
The quality of Soltigua's developments is documented by its participation to several European research projects, funded on a competitive basis by the European Commission, which represent the excellence of European know-how in solar energy. For more information, CLICK HERE.