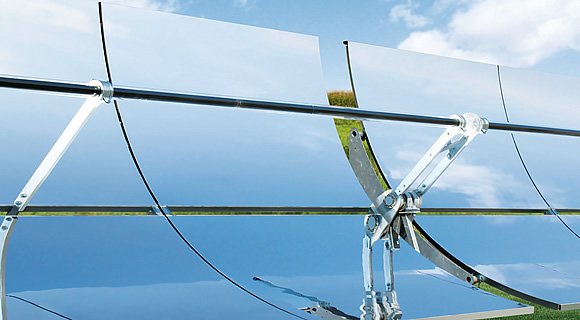 PTMx the parabolic trough for a wide range of applications
PTMx, Soltigua's parabolic trough, is developed and produced in Italy. Due to several innovations, PTM includes all the advantages of solar concentration that, up to today, have been available exclusively to solar thermal power stations.
Today, this innovative technology becomes available for a wide range of applications.
PTMx parabolic collectors include the following innovations:
- high modularity, available also in small sizes;
- multiple possibilities of installation, such as, for example, on flat roofs;
- modern and attractive design;
- unbreakable mirrors;
- precise and reliable sun tracking system;
- automatic safety devices;
- possibility of installation along any orientation;
- certification according to EN 12975.