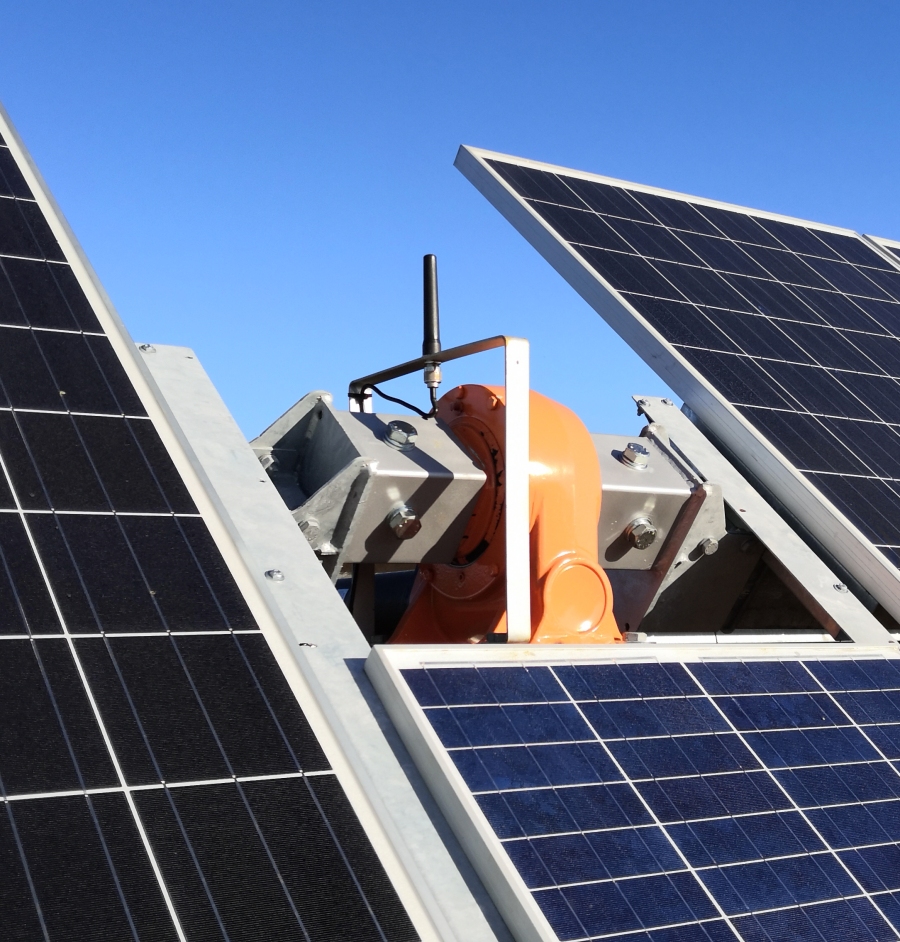 iTracker WL
L'INSEGUITORE SOLARE INTELLIGENTE PER MASSIMIZZARE LA PRODUZIONE E LE OPERAZIONI
iTracker WL, l'inseguitore fotovoltaico intelligente, può fornire un guadagno energetico annuale fino al 30% in più rispetto alle strutture fisse tradizionali.
Grazie alle sue tabelle continue, ottimizza l'uso del terreno disponibile e massimizza il rendimento degli inseguitori.
Con iTracker WL, Soltigua porta sul mercato fotovoltaico la sua pluriennale esperienza nell'inseguimento del sole sviluppata nella rigorosa industria del solare termico a concentrazione.
iTracker WL ha molte caratteristiche innovative:
- Inseguimento su fila indipendente: nessun componente meccanico dell'inseguitore nei corridoi tra le fila;
- Struttura dell'inseguitore lunga e ottimizzata: fino a 90 moduli fotovoltaici per inseguitore per ottimizzare i costi relativi alla motorizzazione;
- Dimensioni user friendly: configurazione 1 modulo portrait/2 moduli landscape per semplificare l'installazione e l'O&M;
- Componenti esenti da manutenzione: costi O&M ridotti al minimo
- Design bilanciato: migliore precisione meccanica e ridotta sollecitazione meccanica interna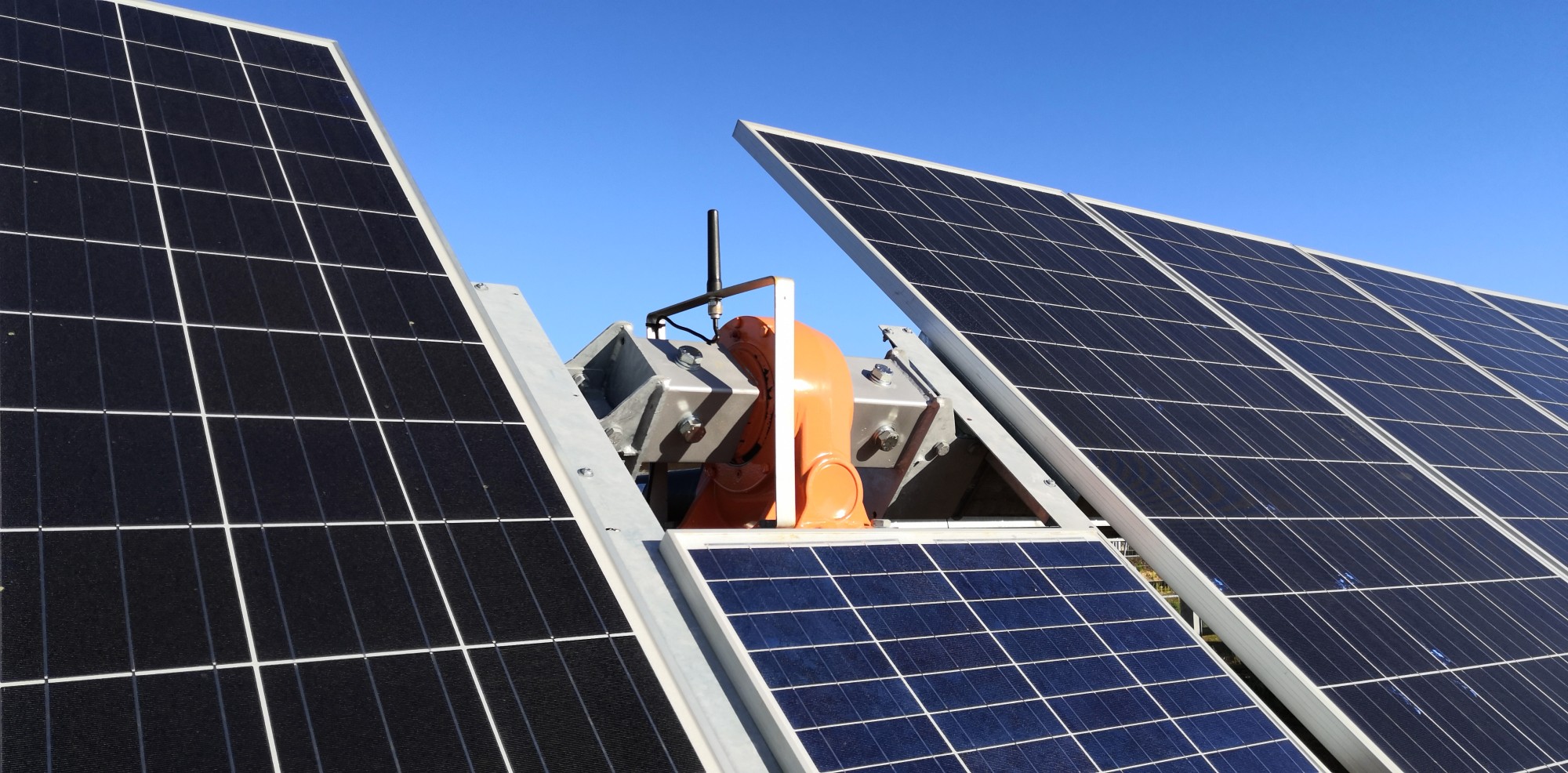 iTracker WL
L'INSEGUITORE SOLARE INTELLIGENTE PER MASSIMIZZARE LA PRODUZIONE E LE OPERAZIONI
iTracker WL, l'inseguitore fotovoltaico intelligente, può fornire un guadagno energetico annuale fino al 30% in più rispetto alle strutture fisse tradizionali.
Grazie alle sue tabelle continue, ottimizza l'uso del terreno disponibile e massimizza il rendimento degli inseguitori.
Con iTracker WL, Soltigua porta sul mercato fotovoltaico la sua pluriennale esperienza nell'inseguimento del sole sviluppata nella rigorosa industria del solare termico a concentrazione.
iTracker WL ha molte caratteristiche innovative:
- Inseguimento su fila indipendente: nessun componente meccanico dell'inseguitore nei corridoi tra le fila;
- Struttura dell'inseguitore lunga e ottimizzata: fino a 90 moduli fotovoltaici per inseguitore per ottimizzare i costi relativi alla motorizzazione;
- Dimensioni user friendly: configurazione 1 modulo portrait/2 moduli landscape per semplificare l'installazione e l'O&M;
- Componenti esenti da manutenzione: costi O&M ridotti al minimo
- Design bilanciato: migliore precisione meccanica e ridotta sollecitazione meccanica interna
Vai al Decathlon di iTtracker WL
iTracker WL: il tracker intelligente per massimizzare la produzione e le operazioni FV
iTracker WL, l'inseguitore fotovoltaico intelligente, è l'inseguitore solare fotovoltaico ad asse singolo più nuovo ed intelligente sul mercato e può fornire un guadagno energetico annuale fino al 30% in più rispetto alle strutture fisse tradizionali.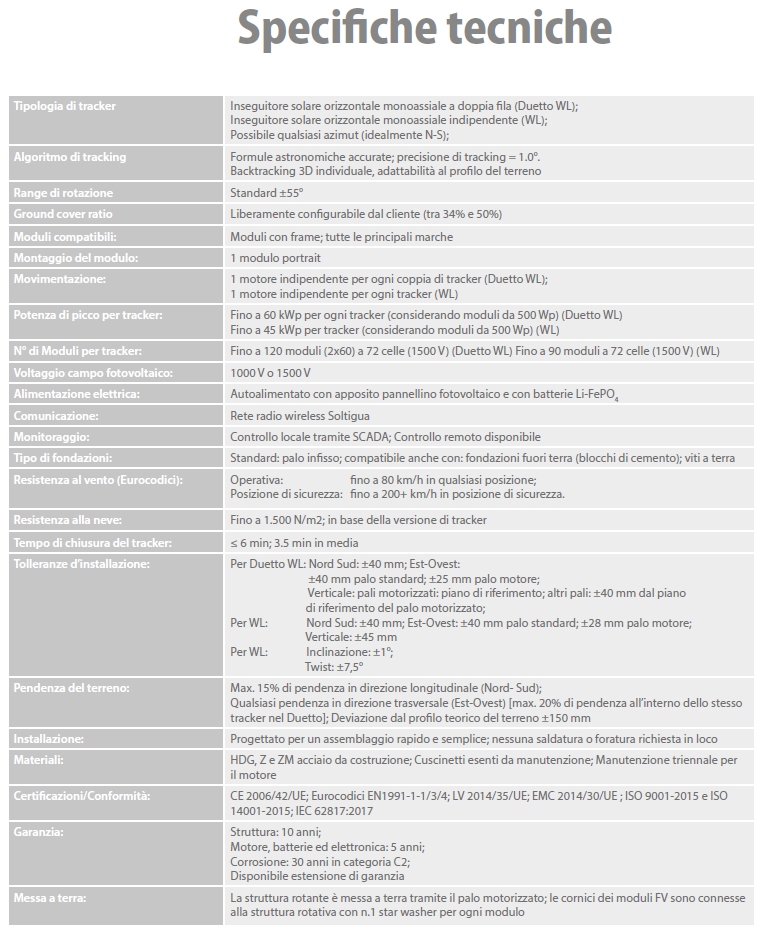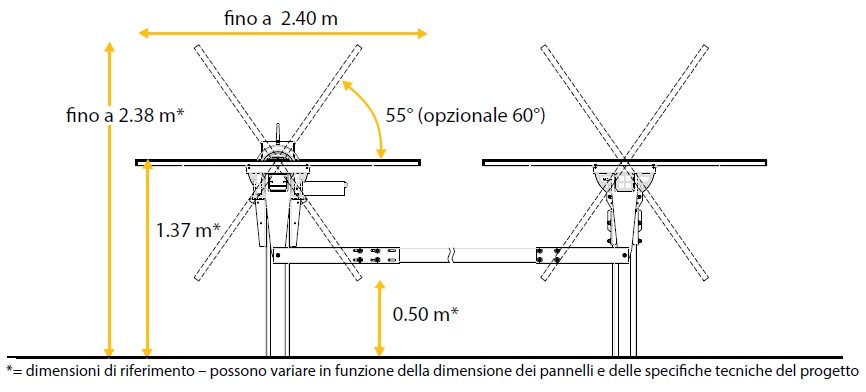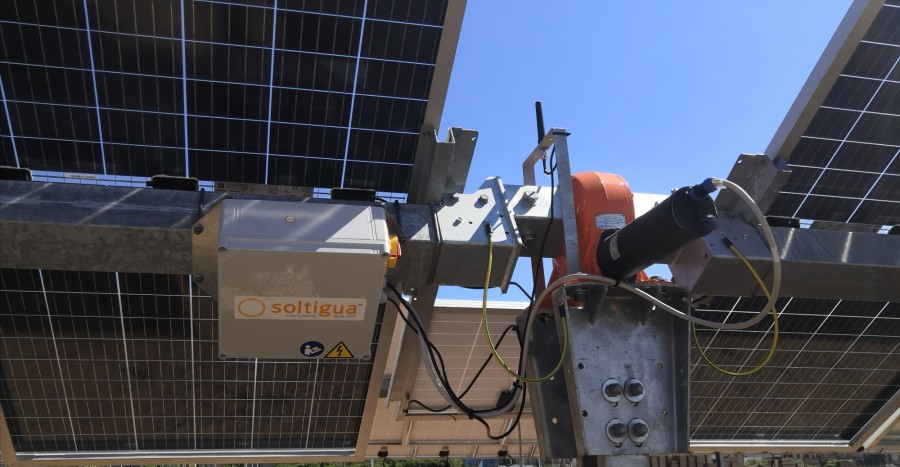 PV Tracker - BiTracker
iTrackerTM, the intelligent PV tracker, is the newest and smartest single axis tracker on the market and can deliver annual energy gain up to 30% vs traditional fixed structures (depending on location). Soltigua bring to the PV market their many years of sun tracking experience in the highly demanding concentrating solar thermal industry.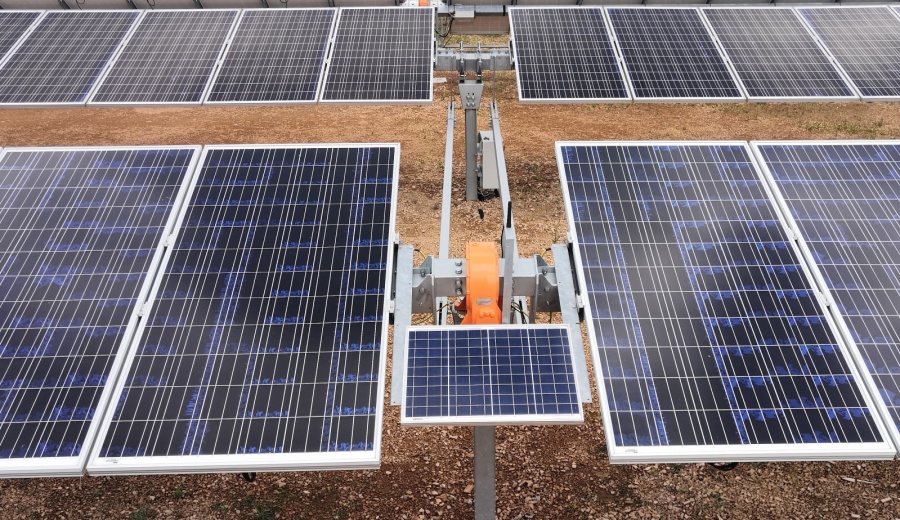 Inseguitore fotovoltaico - iTracker DUETTO
iTracker Duetto ottimizza l'LCOE delle centrali fotovoltaiche su terreni irregolari, grazie al suo design agile e robusto ed alle soluzioni su misura per il cliente.