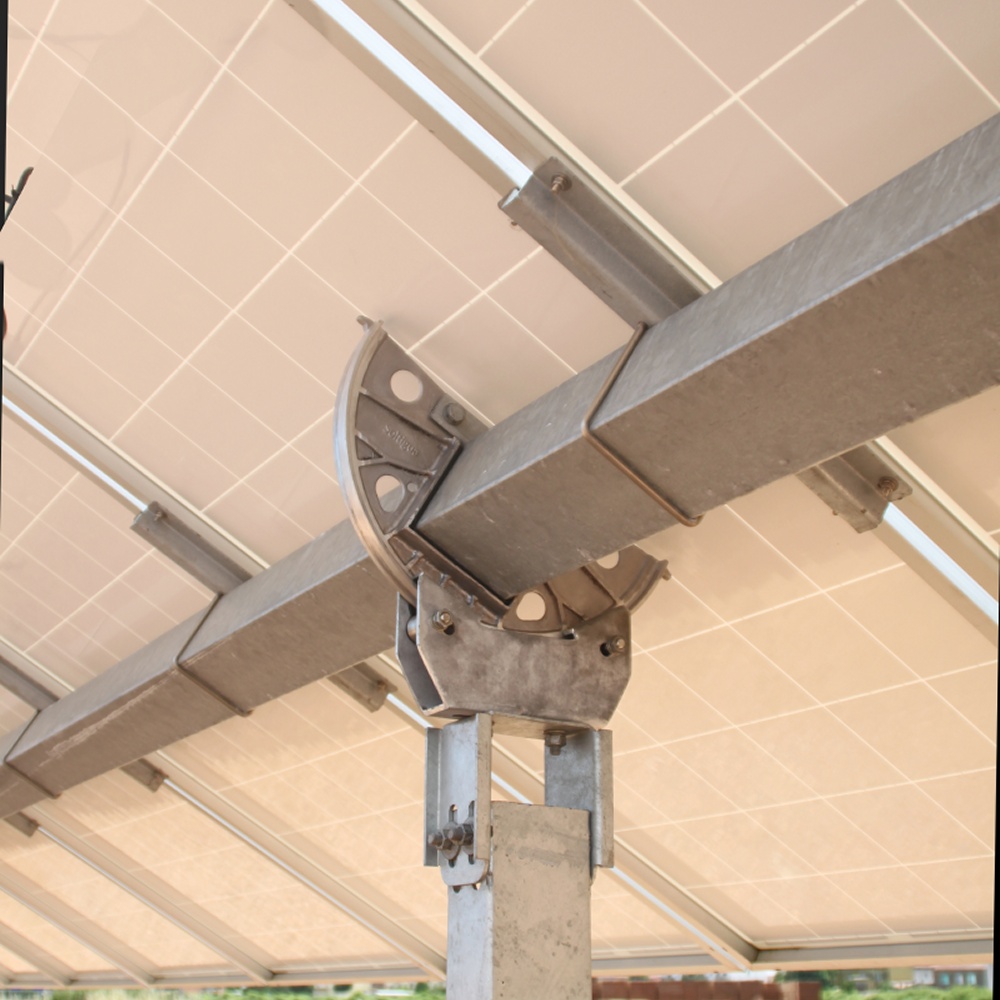 iTracker
THE INTELLIGENT TRACKER TO MAXIMIZE PV OUTPUT AND OPERATIONS
iTrackerTM, the intelligent PV tracker, can deliver annual energy gain up to 30% vs traditional fixed structures.
Thanks to its continuous tables, it optimizes the use of available land and maximizes the yield of investors.
With iTrackerTM Soltigua bring to the PV market their many years of sun tracking experience in the highly demanding concentrating solar thermal industry.
iTrackerTM has many innovative features:
- Single-row tracking: no tracker mechanical components in the corridors between tables
- Long & optimized tracker structure: up to 90 PV modules per tracker to optimize drive costs
- User friendly size: 1-module-portrait/2-module-landscape configuration to simplify installation and O&M
- Maintenance free components: minimized O&M costs
- Balanced design: improved mechanical accuracy and reduced mechanical internal stress

iTracker is available in several models of different size, that can be combined in order to realize customized solar fields, with solar string of parallel or also different orientation.
Tracking type
Independent single axis horizontal tracker

Any tracker alignment possible (ideally along North-South direction)

Individual 3D backtracking

Tracking algorithm
Accurate astronomical formulas
Rotation range
±55°
Ground cover ratio
Freely configurable by customer (typically from 33% to 50%)
PV Module compatibility
Framed modules; All major brands
Module mount
1 module portrait; 2 modules landscape
Drive system
1 Independent linear actuator per tracker
Peak power per tracker
Up to 32.64 kWp per tracker (with 340Wp panels)
N° of Module per tracker
Up to 96 72-cell modules
PV array voltage
1000 or 1500 V
Power supply
400 VAC (50/60 Hz)
)Communication
Private wired network
Monitoring
Local control via SCADA
Remote control available
Power consumption
Foundation type
standard: driven pile
compatible also with: cement block; ground screw
Wind resistance (Eurocodes):
In operation: up to 80 km/h in any position*
Stow position: up to 200+km/h in stow position*
Snow resistance
Up to 1'050 N/m2*
Tracker stowing time
≤ 3 min
Installation tolerances
North-South: ±50 mm;
East-West: ±25 mm
Height tolerance: ±40 mm
Tilt: 5°
Twist : 15°
Ground slope
Max 10% slope in longitudinal direction (North-South)
Any slope in transversal direction (East-West) [max 70% local slope for rotation clearence]
Installation method
Engineered for fast and easy assembly; no welding nor drilling required on site
Materials
HDG construction steel; Maintenance free drive components (actuator and bearings)
Certifications/Compliance
CE
Warranty
Structure: 10 years; Drive and electronics: 5 years;
Warranty extension available
*: depending on tracker version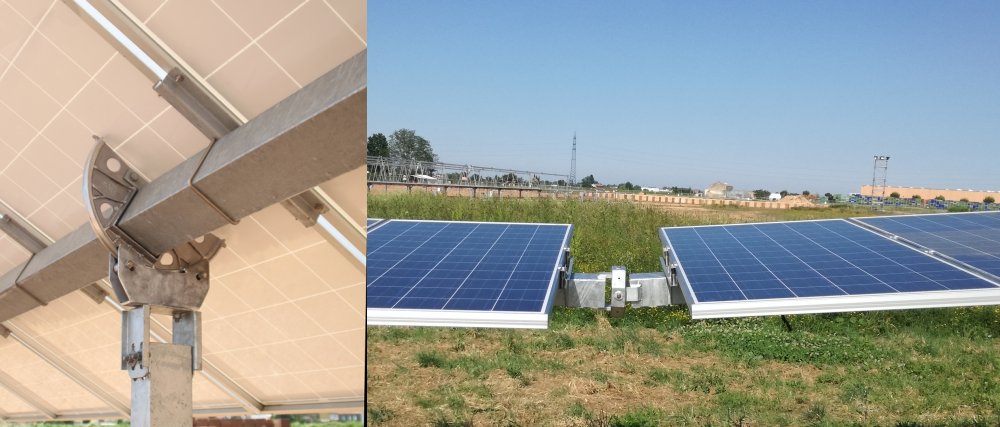 iTracker's highly flexible mechanical head allows for high installation tolerances, which streamline installation works.
Slopes up to 10% are accepted by iTracker's standard version, For hilly terrains and higher slopes Soltigua can offer special solutions based on highly flexible joints (see photo above).
iTracker installation tolerances compared to a benchmark solution:
Feature
Soltigua iTracker
Benchmark
Vertical tolerance (Z)
±40 mm
±20 mm
Transversal tolerance (X)
±25 mm

±20 mm

Longitudinal tolerance (Y)
±50 mm
±35 mm
Tilt
5°
2°
Maximum ground slope (North-South)
±5°
±3°
Maximum ground slope (East-West)
Unlimited
Further Products from Soltigua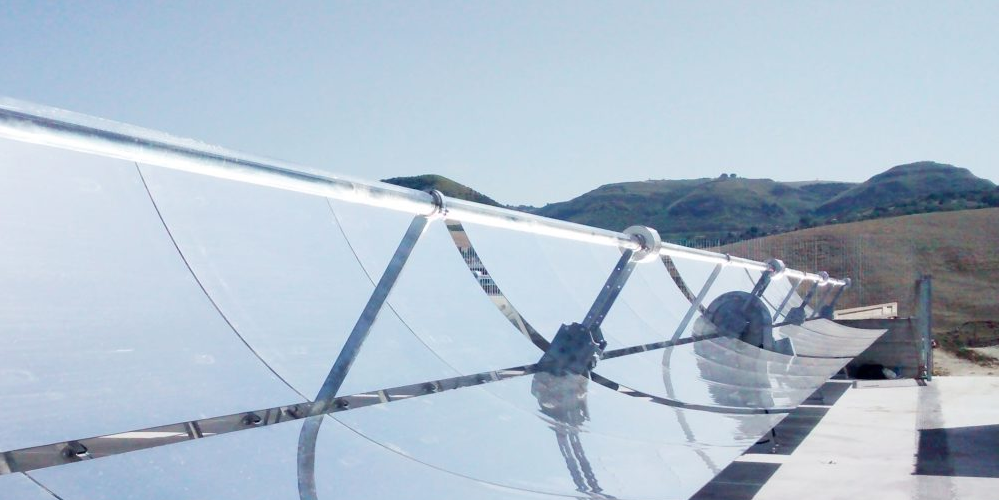 PTMx
PTMx, Soltigua's parabolic trough, is developed and produced in Italy. Due to several innovations, PTMx includes all the advantages of solar concentration that, up to today, have been available exclusively to solar thermal power stations.
Today, this innovative technology becomes available for a wide range of applications.
FLT
Soltigua's Fresnel collector FLT is a linear concentrating system for generating heat in the range of 100 kW to several MW at temperatures up to 320°C.
FLT's light structure, compact dimensions and innovative design make it an ideal rooftop solution for industrial process heat, solar cooling and polygeneration applications.