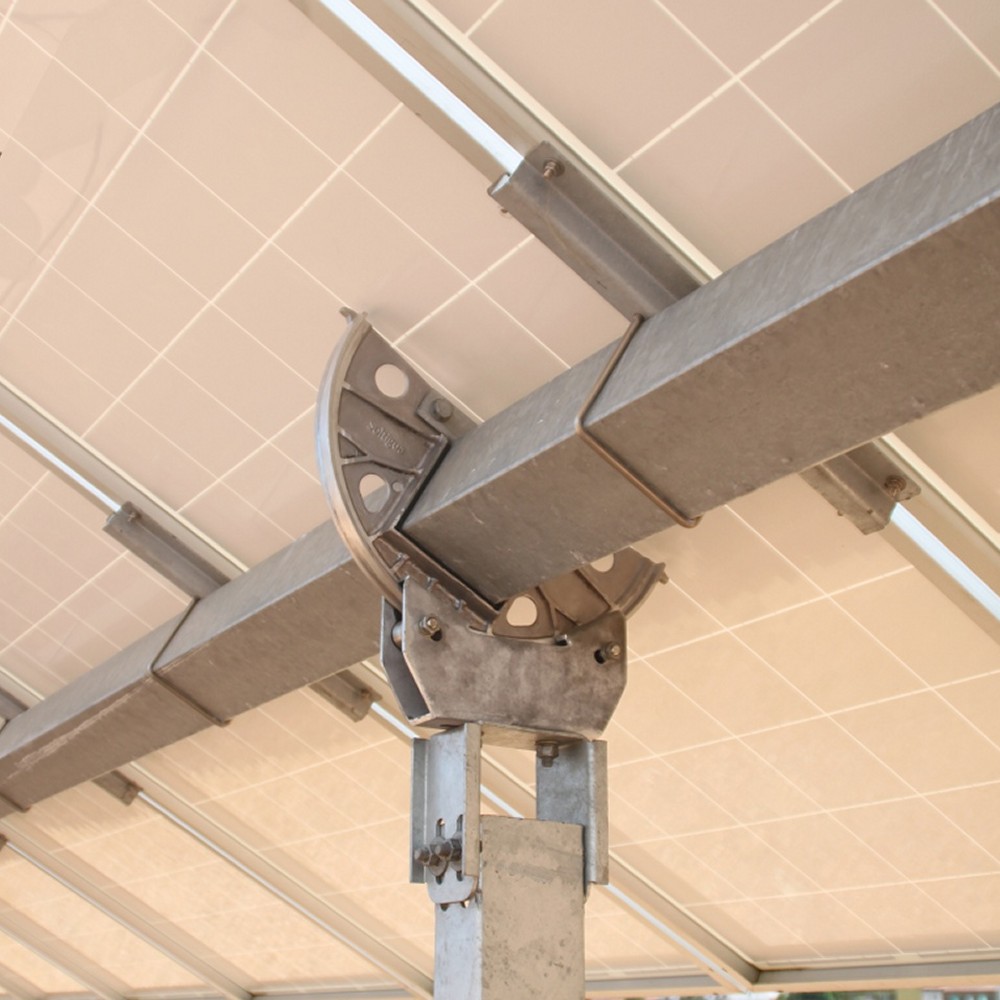 ``The decathlon includes ten separate events and they all matter: you can't work on just one of them!"Dan O'Brien - Olympic gold medal
Horizontal single-axis solar trackers increase the performance of PV solar fields by up to 30% with a limited increase of the investment. By following the sun throughout the day PV trackers maximise power generation. They also better match the grid demand profile, which peeks in the afternoon, and contribute to a smarter and more sustainable energy system.
To maximize the actual PV output on the field, sun trackers must deliver on several dimensionsduring the different phases of the PV project life: design, installation, operation and maintenance.Challenges are numerous and diversified, ranging from field configuration to need for local content, from local labour skills to weather conditions, from budgetary constraints to tight delivery terms.
Effective sun tracker performance requires all-around achievements and attention to detail, like a decathlete, who prepares for multiple challenges at the same time. This is iTracker WL's intelligence: delivering everywhere it matters!